Snap Circuits Jr. 100-in-1 SC-100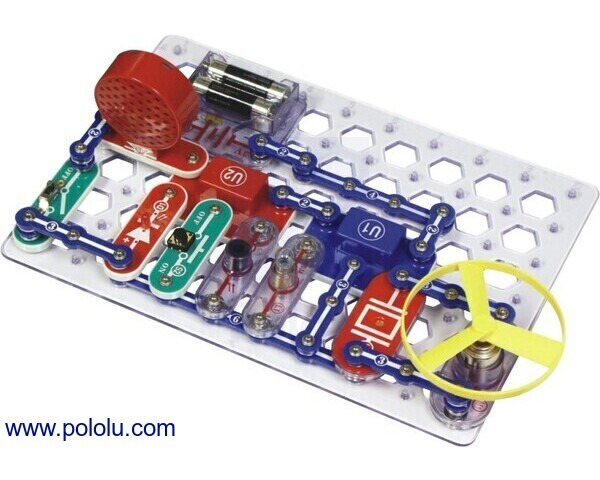 Snap Circuits Jr. 100-in-1 includes over 30 plastic parts and over 100 sample projects. The snap-together electronic blocks are mounted on plastic pieces that can be used again and again to form many exciting and educational circuits.
File downloads
Recommended links
A list of additional user-created Snap Circuits.

Engineering the Future: Science, Technology, and the Design Process is a full-year course designed to introduce students to the world of technology and engineering. Project 4.0 in the curriculum uses Snap Circuits.