Wall Power Adapter: 5.25VDC, 2.5A, 20AWG MicroUSB Cable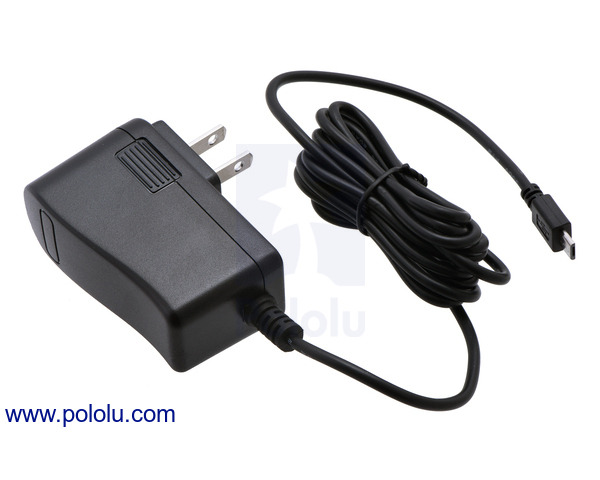 This UL-listed 12.6 W, "wall wart"-style switching power adapter supplies up to 2.5 A at a regulated 5.25 VDC. It is intended for use with 5V USB devices, and it has been specifically designed to supply 5.25 V instead of 5 V to help ensure that the device it is powering receives close to 5 V even when the current draw is high. The AC adapter works with input voltages of 100-240 VAC and has a 1.5-1.8 m (5-6 ft) DC power cord that is terminated by a USB micro-B connector.
Compare all products in Regulators and Power Supplies or
Wall Power Adapters or
Raspberry Pi.
- 17 April 2017

We've added this Micro-USB wall adapter to our catalog. It can supply up to 2.4 A at 5.25 VDC (the USB specification's maximum bus voltage),...