6x1 F-F 6" Cable for ShiftBrites and ShiftBars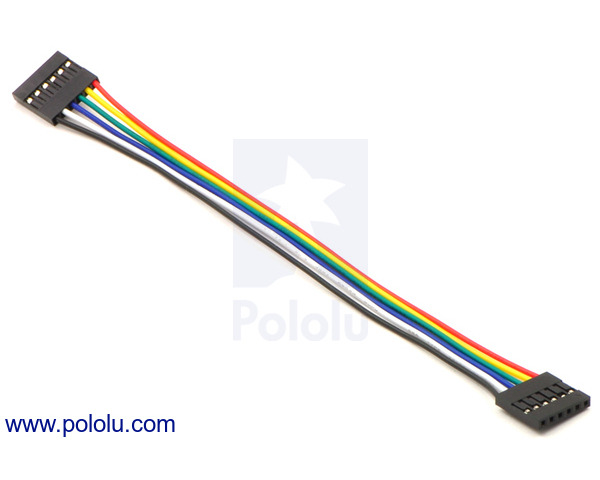 These 6" (15 cm), six-conductor cables can be used to chain together ShiftBrite or ShiftBar modules. The cable wires are colored to match the ShiftBrite pin-out, with black for ground and red for power. The cable is composed of stranded 26 AWG wires and has female 0.1" 6×1 connectors on both ends.
Alternatives available with variations in these parameter(s): length.