MLX90614ESF-AAA Infrared Temperature Sensor 90° FOV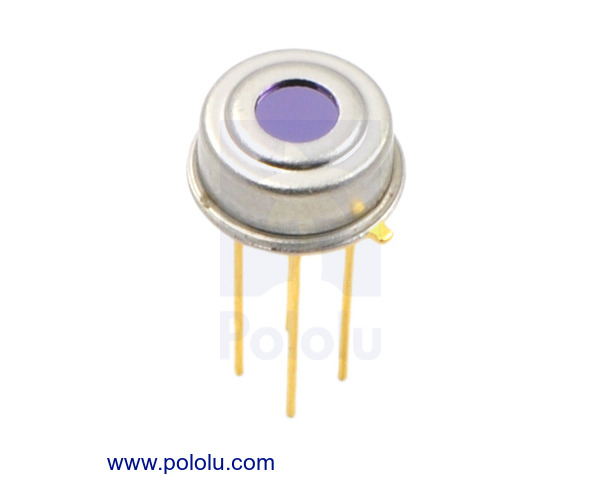 The Melexis MLX90614ESF-AAA is a high-accuracy, high-resolution, non-contact thermometer with a 90-degree field of view. It has a measurement resolution of 0.02°C and is factory calibrated for a wide -70 to 380°C object temperature range. The sensor uses an SMBus (I²C-compatible) digital interface and can be configured to output a customizable 10-bit PWM output for continuous readings.
Documentation and other information
A guide for implementing the SMBus (I²C-compatible) protocol for the MLX90614ESF temperature sensor on the AVR-based Orangutan robot controller series. The guide includes sample code for taking temperature readings.
File downloads
The datasheet for the MLX90614 family of infrared temperature sensors from Melexis.

An application note from Melexis that details how to interface with the MLX90614 temerature sensor using its SMBus and includes sample code for the PIC18 using the Microchip MCC18 compiler.