Tamiya 70100 Track and Wheel Set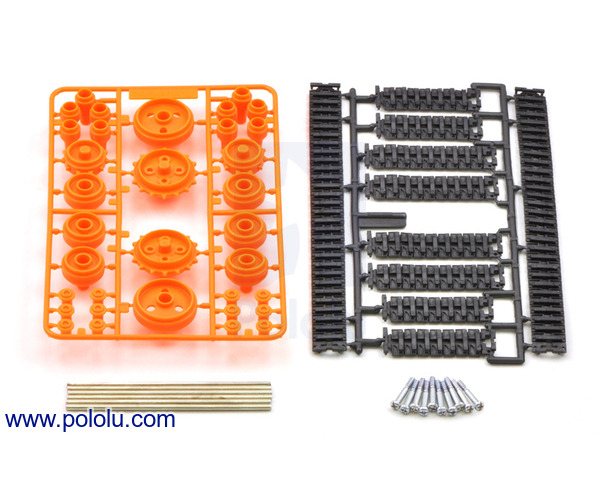 The Tamiya 70100 Track and Wheel Set allows for a large degree of adjustability and creativity in designing your own robot. The set includes a variety of track lengths, sprockets, and wheels that are compatible with multiple Tamiya products.

Compare all products in Tamiya Wheels or

Wheels, Tracks, and Ball Casters or

Tracks.
What are the dimensions for Tamiya 70100 Track and Wheel set? I mainly need to know the tread width, pin to pin tread length, and large drive axle diameter.

The tracks are about 17mm wide. There aren't any pins in these tracks; they're just rubber, but the equivalent of the pin-to-pin distance is about 6.5mm. The main drive sprocket diameter is 32mm without the teeth (effective diameter with tread is around 37.5mm), and the axle is Tamiya's 3mm hexagonal axle.