Rechargeable NiMH Battery Pack: 8.4 V, 700 mAh, 4+3 AAA Cells, XH Connector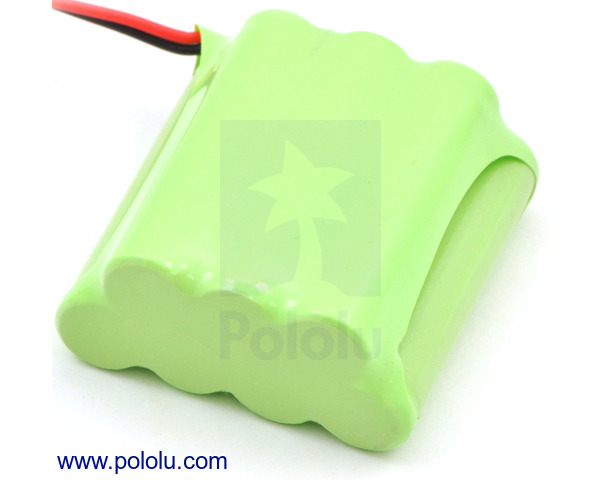 This is a rechargeable 8.4 V NiMH battery pack with a capacity of 700 mAh. The pack contains seven cells in two rows and a 3" lead terminated by an XH-style connector.

Note: This battery pack has been replaced by a 900 mAh version with a JR connector.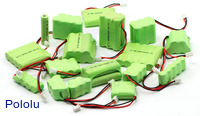 An assortment of NiMH battery packs.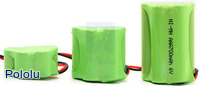 From left to right, this picture shows the relative sizes of the 150, 350, and 700 mAh NiMH battery packs.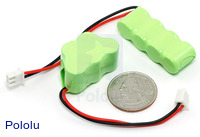 Small 4- and 5-cell 150 mAh NiMH battery packs with quarter for size reference.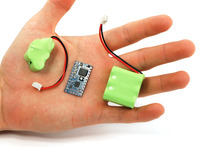 5- and 6-cell NiMH battery packs that would work well powering a Baby Orangutan.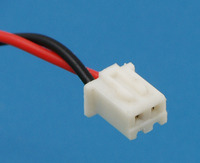 Female connector on the NiMH battery packs.