Tamiya Gearbox Gear Ratio Comparison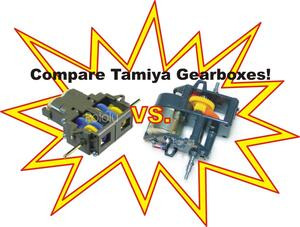 Tamiya makes a variety of gearboxes that are perfect for building small robots. The following table shows the different gear ratios supported by each model to help you select the Tamiya gearbox that best fits your needs.
The first row links to all of the different Tamiya gearbox kits.
The second row links to the motor specs for each gearbox (view the model number in the link).
The remaining rows indicate which gear ratios each gearbox supports.