With this shoulder joint set, you can easily make complicated assemblies such as the legs on the Joinmax Digital robotic dog. One set contains the parts for two joints: a two-degree-of-freedom shoulder, and a knee or elbow with one degree of freedom.
Compare all products in Accessories.
Description

Specs

(0)

Pictures

(3)

Resources

(0)

FAQs

(0)

On the blog

(0)
The shoulder joint set contains enough parts to connect three Joinmax Digital servos to create a shoulder and elbow joint identical to the one implemented in the Joinmax Digital robotic dog. The main shoulder joint allows one servo to rotate a second servo that can raise or lower a connected arm or leg. A third servo can be connected to make an elbow or knee joint. The full assembly including all parts of the kit and using three servos is shown to the right.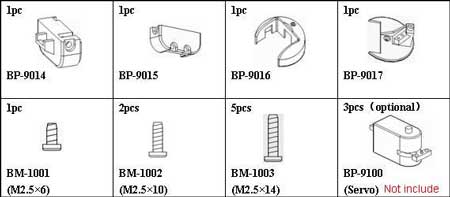 Joinmax Digital Shoulder Joint Kit parts list (servo not included).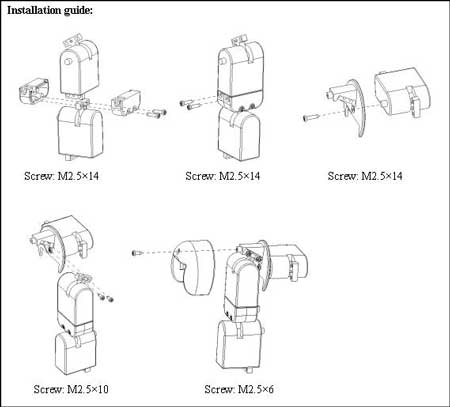 Joinmax Digital Shoulder Joint Kit assembly diagram.
Note: Servos are not included with the Joinmax Digital shoulder joint kit. Some assembly is required.
People often buy this product together with: