Tamiya 72002 High-Speed Gearbox Kit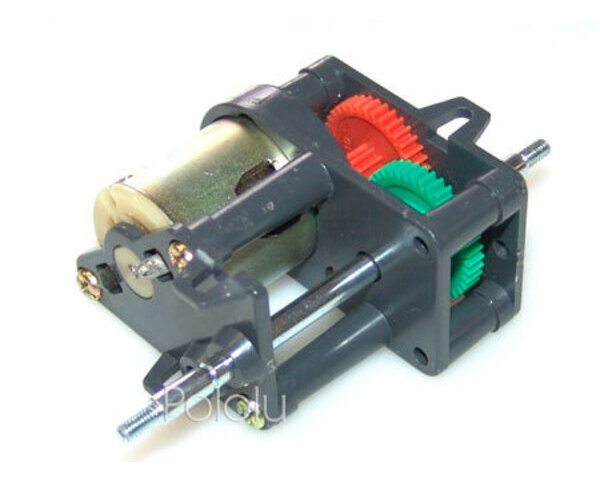 The high-speed gearbox can be assembled in 11.6:1 and 18:1 gear ratios. This high-efficiency gearbox is therefore suited for very fast vehicles or other fast mechanisms that do not require high torque.
Compare all products in Tamiya Motors and Gearboxes or
Tamiya Gearboxes with 4mm Round Shafts.
Documentation and other information

Tamiya Gearbox Gear Ratio Comparison
Table comparing the gear ratios available in the many different Tamiya gearboxes we carry.
File downloads