Tamiya 72001 Planetary Gearbox Kit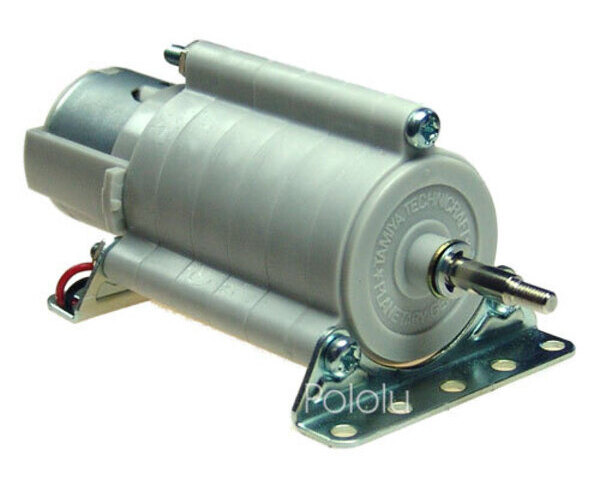 The first in Tamiya's "high efficiency" series, the planetary gearbox features two 4:1 and two 5:1 stages that can be combined in any way you like—you can even combine two kits to get really huge gear ratios. The output is always conveniently on the same axis as the motor shaft. Available gear ratios are 4:1, 5:1, 16:1, 20:1, 25:1, 80:1, 100:1, and 400:1.

Compare all products in Tamiya Motors and Gearboxes or

Tamiya Gearboxes with 4mm Round Shafts.
Documentation and other information
Table comparing the gear ratios available in the many different Tamiya gearboxes we carry.
File downloads