20x4 Character LCD with LED Backlight (Parallel Interface), Black on Green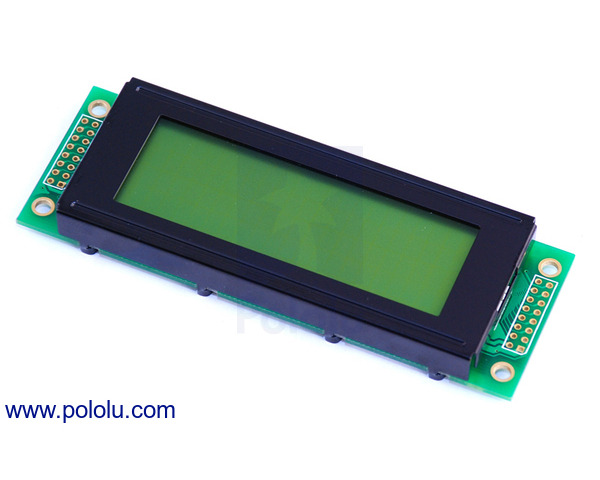 This 20 x 4 LCD packs 80 characters into an outline smaller than that of most four-line displays. An LED backlight enables optimal viewing in all lighting conditions. This unit uses the HD44780 interface found on most parallel character displays.
File downloads
This document details the HD44780 parallel interface that is an industry standard for dot-matrix LCDs.