Free Robot magazine September/October 2014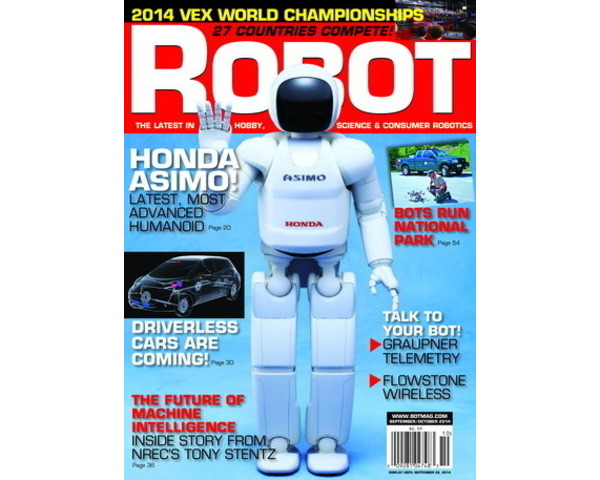 Robot magazine's September/October 2014 issue is no longer available.
Compare all products in Free Robot Magazine Offers.
Note: We no longer have this issue in stock.
Articles in the September/October issue of Robot Magazine include:
The robot in your future may be your car
Robot partners assist a park ranger
Building bots with actobotics
Line it up: using linear actuators for hobby robotics
Enriching the lives of individuals with specialized needs
See the complete table of contents on the Robot Magazine web site.
People often buy this product together with: