Free Robot magazine July/August 2014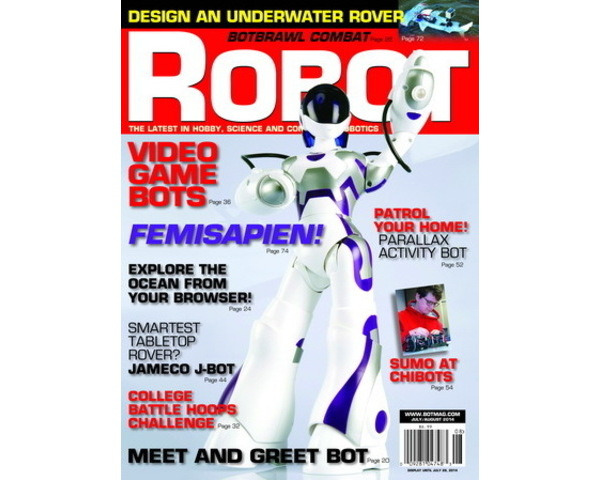 Robot magazine's July/August 2014 issue is no longer available.
Compare all products in Free Robot Magazine Offers.
Note: We no longer have this issue in stock.
Articles in the July/August issue of Robot Magazine include:
Vigilus mobile camera platform
Battle hoops 2013 atmae style
Robots in video games
Motors and the robot
Hammerhead underwater rover prototype
See the complete table of contents on the Robot Magazine web site.
People often buy this product together with: