Tamiya 72008 4-Speed Worm Gearbox Kit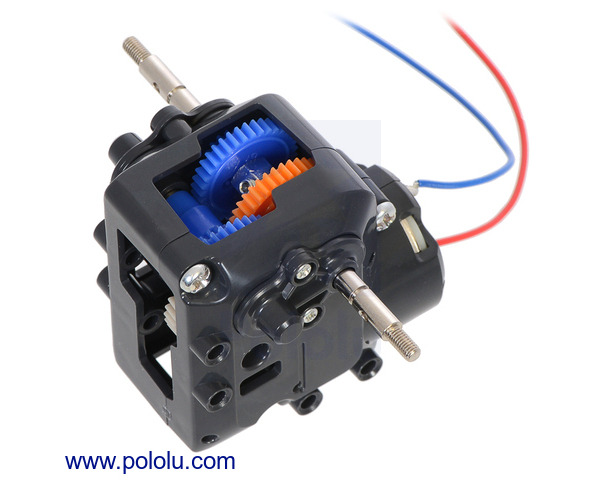 The primary feature of this gearbox is a worm gear, which locks the output shaft when the motor is not turning. Its high gear ratios of 84:1, 216:1, 555.4:1, and 1428.2:1 make this gearbox appropriate for small walking robots, lifting mechanisms, and other applications where high torque is desired.

Compare all products in Tamiya Gearboxes with 4mm Round Shafts or

Tamiya Motors and Gearboxes.
File downloads