Baby Orangutan robot controller mega48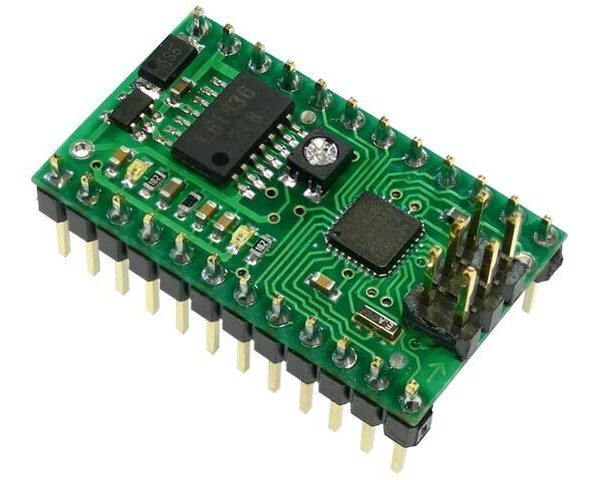 The Baby Orangutan is Pololu's smallest robot controller: it packs an AVR microcontroller and two motor drivers into a tiny 24-pin DIP package, making it perfect for everything from micro sumos to auxiliary control on larger robots. This version includes Atmel's mega48 microcontroller with 4 KB of program memory and 512 bytes of RAM.
File downloads
This is a sample AVR Studio 4 project that will blink an LED on a Baby Orangutan B-48.
This is a sample AVR Studio 4 project that will blink an LED on an Orangutan with an ATmega168 microcontroller: Orangutan mega168, Orangutan LV-168, Orangutan SV-168, Baby Orangutan mega168, and Baby Orangutan B-168.
Recommended links
A free, open-source suite of development tools for the AVR family of microcontrollers, including the GNU GCC compiler for C/C++.
The older version of Atmel's free integrated development environment (IDE) for AVRs, which is no longer supported by Atmel.
Atmel's product page for the ATmega48.
Pololu Robotics and Electronics forum — get technical support, share your project, or just drop in to say hi.
An open-source C library for the Orangutan family of robot controllers. Note: this library was not created by and is not maintained by Pololu; it contains only limited support for the Orangutan X2 and does not directly support the Orangutan SV-168, Orangutan LV-168, or Baby Orangutan B revision.
AVR community with forums, projects, and AVR news.
Customer Michael Shimniok has written a guide to programming AVRs (the Orangutan LV-168, specifically) using the Mac.