Aluminum Standoff: 1/8" Length, 2-56 Thread, F-F (4-Pack)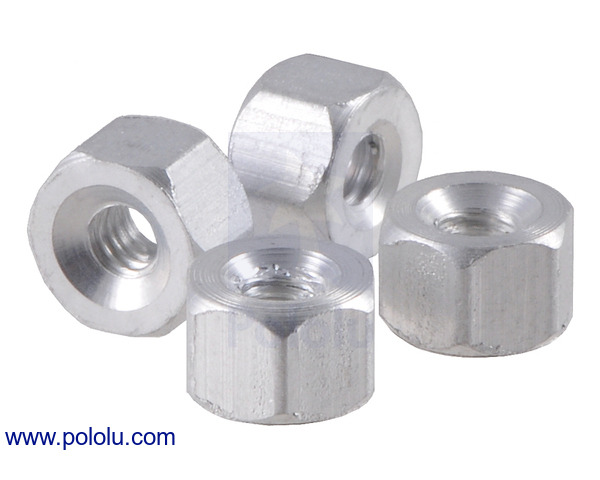 These 1/8"-long hexagonal female-female aluminum standoffs keep parts spaced 0.125 inches (3.2 mm) apart. They are like elongated, 3/16″-wide hex nuts, with 2-56 threads running through the entire length of each standoff. They are sold in packs of 4.
Compare all products in Female-Female Standoffs.