20×4 Character LCD with LED Backlight (Parallel Interface), White on Blue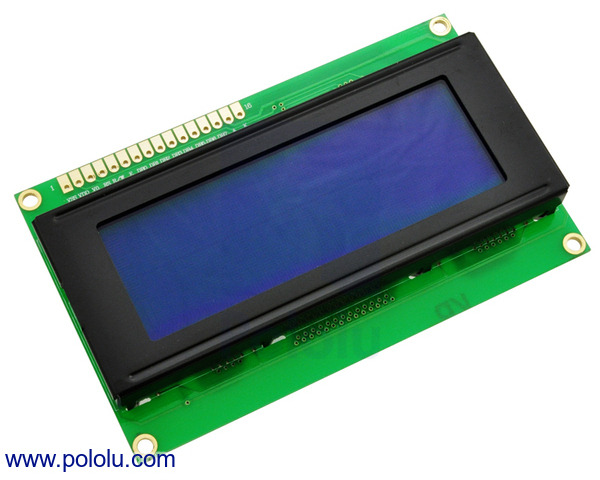 This white-on-blue 20×4 LCD can be used to add an eye-catching display to your electronics project. An LED backlight enables viewing in dim lighting conditions. This unit uses the HD44780 interface found on most parallel character displays.
Compare all products in Displays.
File downloads
HD44780 interface datasheet (330k pdf)

This document details the HD44780 parallel interface that is an industry standard for dot-matrix LCDs.
Recommended links
This is a C++ library for the Arduino IDE that allows you to control an LCD that uses the Hitachi HD44780 protocol.