5.h.5. Arduino library
We provide an Arduino library that makes it easier to control Maestro Servo Controllers with an Arduino. The library implements all of the serial commands available on the Maestro controllers and supports all three sub-protocols (Compact, Pololu, and MiniSSC). It also provides a number of example sketches, including ones that show how to:
Control servos
Smoothly control servo movement with acceleration and speed limits
Control Maestro scripts
Read inputs and receive feedback from the Maestro
Control the PWM output available on Mini Maestros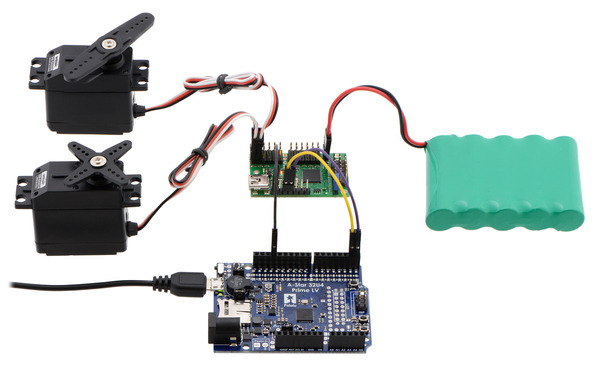 Example setup showing how to control a Maestro with an A-Star Prime or Arduino-compatible board.