Happy Thanksgiving from Pololu!
Our Black Friday/Cyber Monday sale is back, and this one is our biggest yet. We are offering huge discounts on over 600 products, along with 11% to 15% off orders over $100 (the discount goes up as the order total goes up; some sale items excluded). The special offers become active Wednesday morning (November 26) at midnight PST (3:00 AM EST/08:00 UTC), and the sale runs through Cyber Monday (December 1), ending at 11:59 PM PST. All of the details, including a full list of sale items and coupon codes, are available on our Black Friday/Cyber Monday sale page!
Discounts based on order totals
We are offering escalating tiers of discounts based on your order subtotal, so the more you get, the more you save!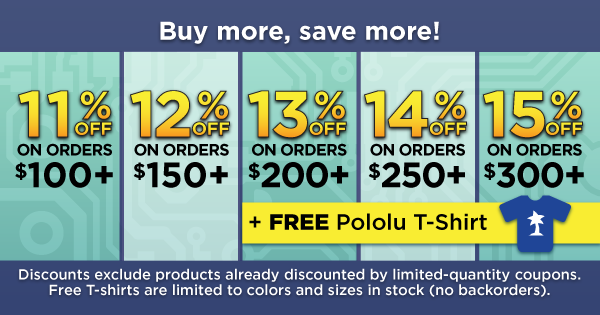 These discounts can be used to save on all items , including those items that are being repriced for the duration of the sale. (Multiple coupons that apply to the same product cannot be combined; the one that gives the larger discount will automatically be applied, so BF14DISC coupon discounts will almost always be overridden by any applicable product-specific coupon discounts.) Items discounted by coupon codes will still count towards the order total that determines which discount tier applies. You can find the order total discount and T-shirt coupon codes on our sale page.
Some featured sale items
The following products are just a sampling of what is on sale. A full list of sale items and the coupon codes required to access the special pricing is available on our Black Friday/Cyber Monday sale page!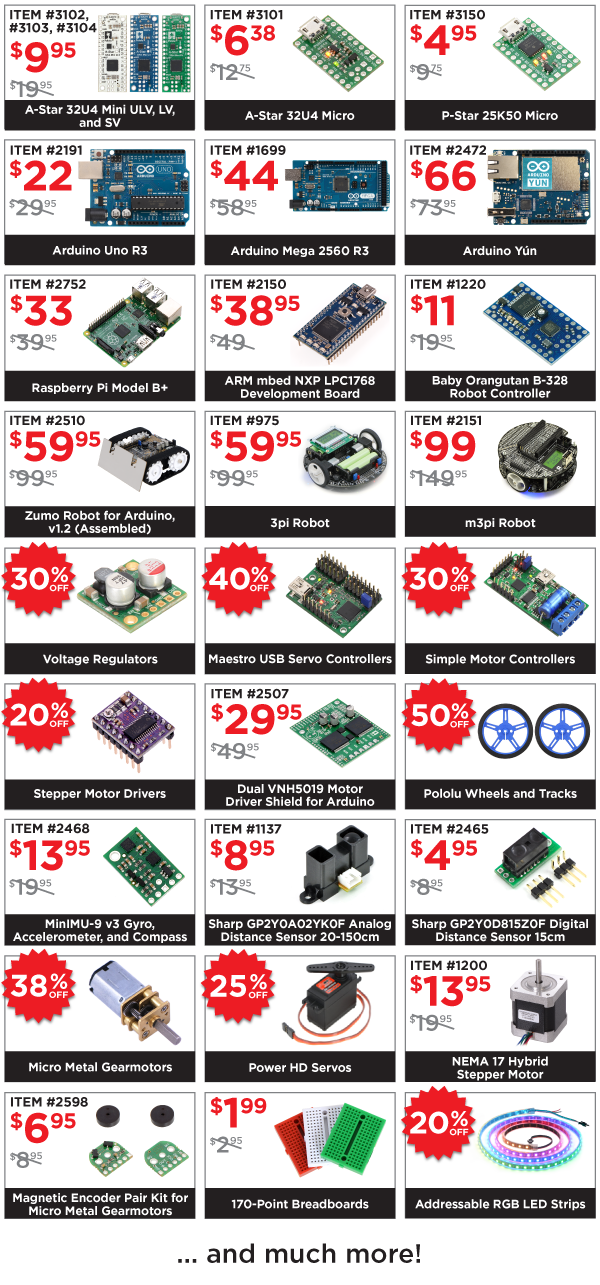 ---