Romi Battery Contact Set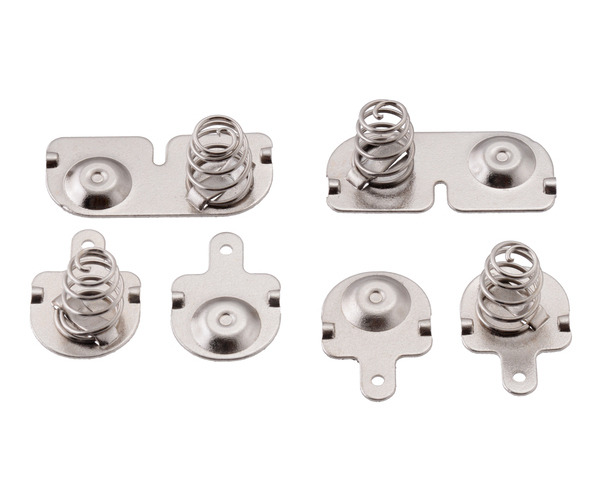 This is a merged information page for Item #3540.
View normal product page.
Pololu item #: 3540
Brand: Pololu
Status: Active and Preferred


This set of six battery contacts completes the six AA battery holder molded into the Romi chassis base plate. A set is included in each Romi Chassis Kit.

Compare all products in Romi Chassis Components.
Pictures
Frequently-asked questions
No FAQs available.
On the blog
No blog posts to show.