This connector is a single-row, 11-pin, straight female header strip designed to match 0.1" male headers. The order quantity must be a multiple of two.
Compare all products in 0.100" (2.54 mm) Female Headers.
These 0.1" female header strips are commonly used as low-cost connectors for custom-made cables or perforated prototyping PCBs. The standard spacing is the same as on most solderless breadboards and matches 0.1" male header strips. Our female headers cannot be broken into smaller strips, but they come in a variety of commonly used pin counts. Most of our Orangutan robot controllers use these female headers as connectors.
| | |
| --- | --- |
| 0.100" (2.54 mm) female header shown with 0.100" male headers. | 0.100" (2.54 mm) female header with 0.100" male headers plugged into it. |
Dimensions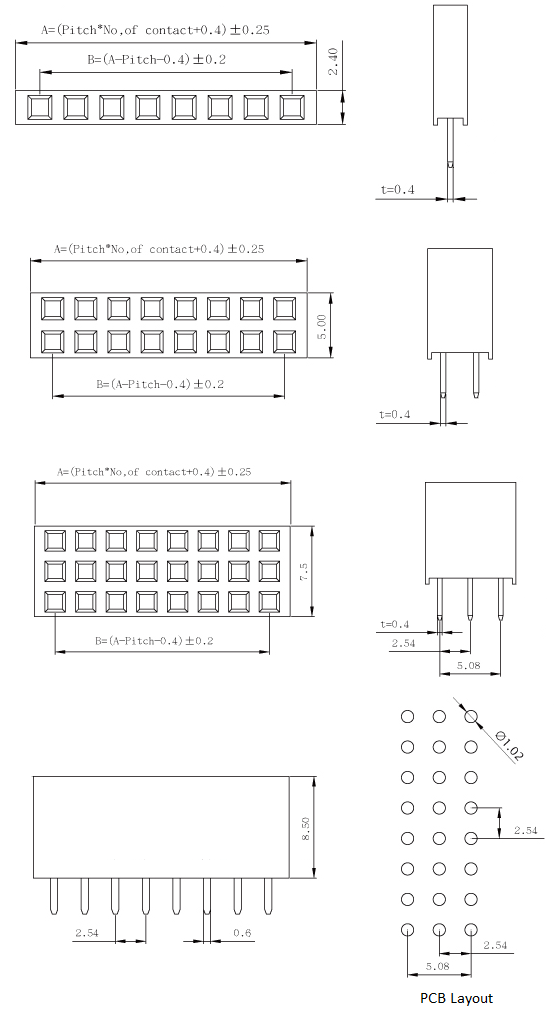 Dimensions for 0.1″ female headers in millimeters.
People often buy this product together with: