These hard-to-find 6-pin (2×3) shrouded male headers are great general-purpose connectors and are perfect for AVR ISP programming and work with our 6-pin IDC sockets and 6-conductor ribbon cables with IDC connectors.
Compare all products in 0.100" (2.54 mm) Male Headers.
These are the connectors we use on our AVR-based products such as our Orangutans and Orangutan USB programmer.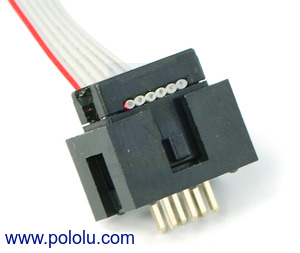 Shrouded 2×3-pin box header with a ribbon cable and IDC connector plugged into it.
Dimensions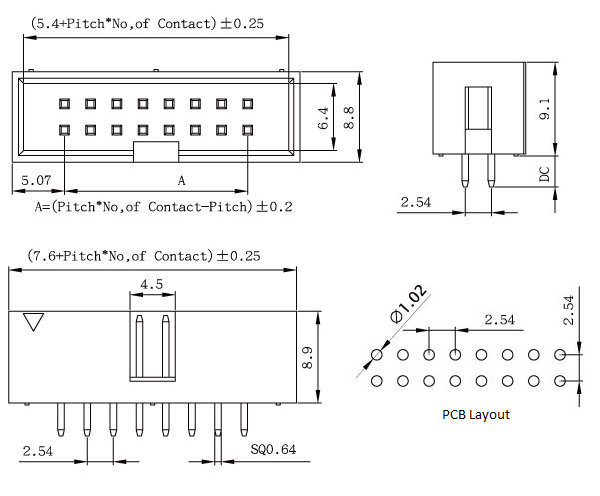 Dimensions for the shrouded male header in millimeters.
People often buy this product together with: