JR Connector Pack, Female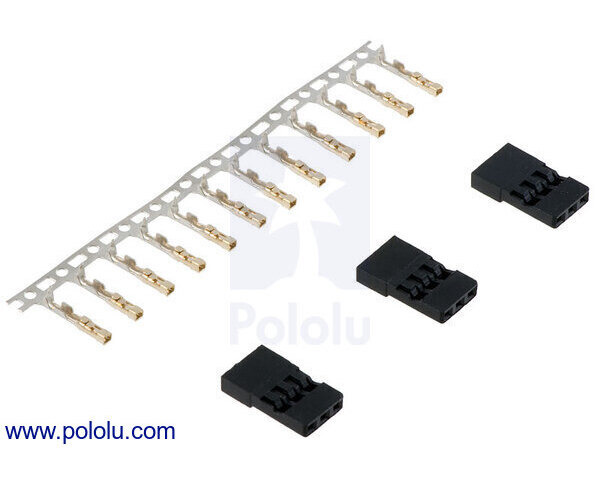 This pack contains everything you need to add up to three female JR connectors — the connectors commonly found on generic RC servos — to custom cables. You can use a crimping tool to attach the included pins to your own 22–26 AWG wires. This pack contains enough housings and crimp pins (including 3 spare pins) for 3 female connectors. The crimp pins have gold-flashed female contacts.
Alternatives available with variations in these parameter(s): connector, gender.