Tweezers - Straight (ESD-Safe)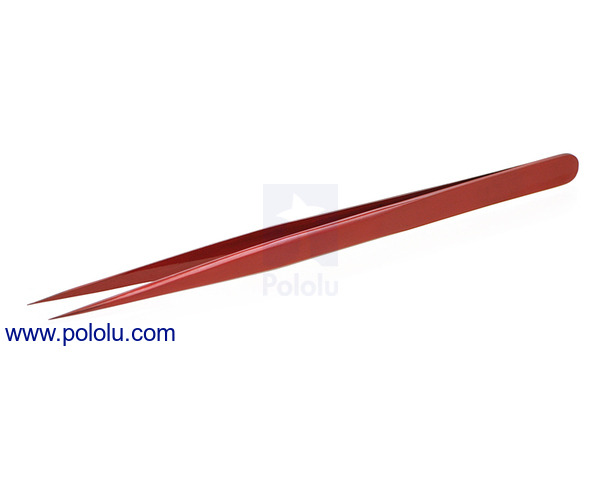 This fine-tip, high-precision tweezer works with components as small as 0.01 mm and is good for holding wires and surface-mount parts in place while soldering them. It is ESD-safe and made of anti-magnetic, anti-acid, and non-corrosive stainless steel. This tweezer is straight; we also sell curved tweezers.
Compare all products in Hand Tools.