Solarbotics SW-B BLACK Servo Wheel with Encoder Stripes, Silicone Tire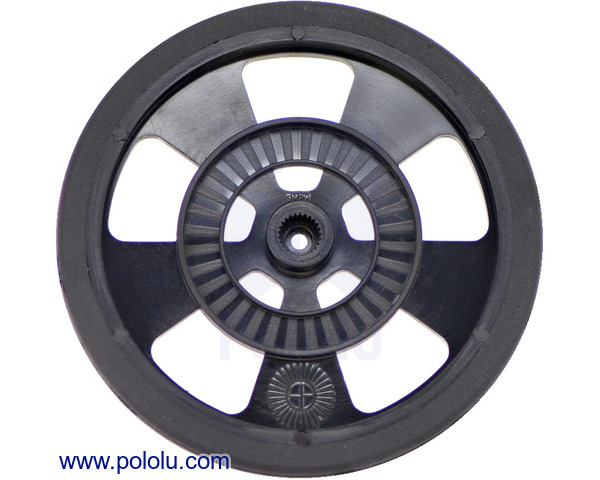 This 2-5/8" plastic servo wheel fits on standard Futaba servos and has a diameter of 2-5/8". Each wheel has a silicone tire and 64-stripe encoder pattern molded in.
Alternatives available with variations in these parameter(s): color.
Compare all products in Solarbotics Wheels or
Futaba Servo Wheels.